The PMI-DASLM is for practitioners who are focused on learning and applying the DA approach in leading teams.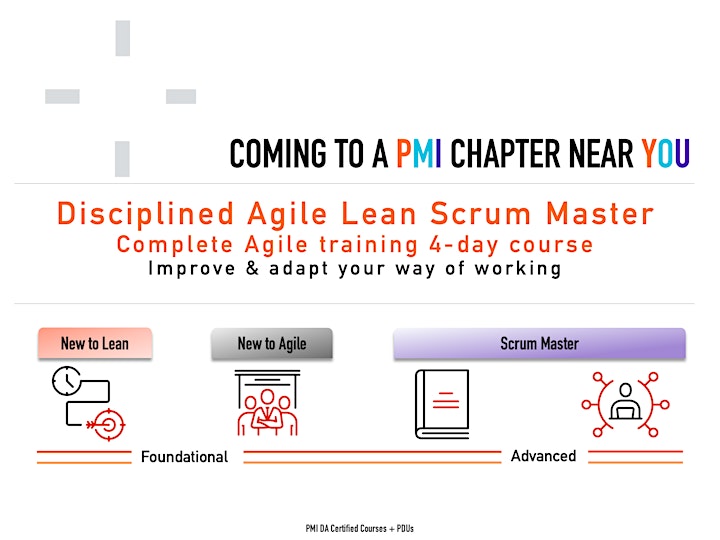 * Contact hello@tactec.ca to register a group of 3 or more and qualify for a discounted price!
* Check our annual course schedule here our website, Tactec.ca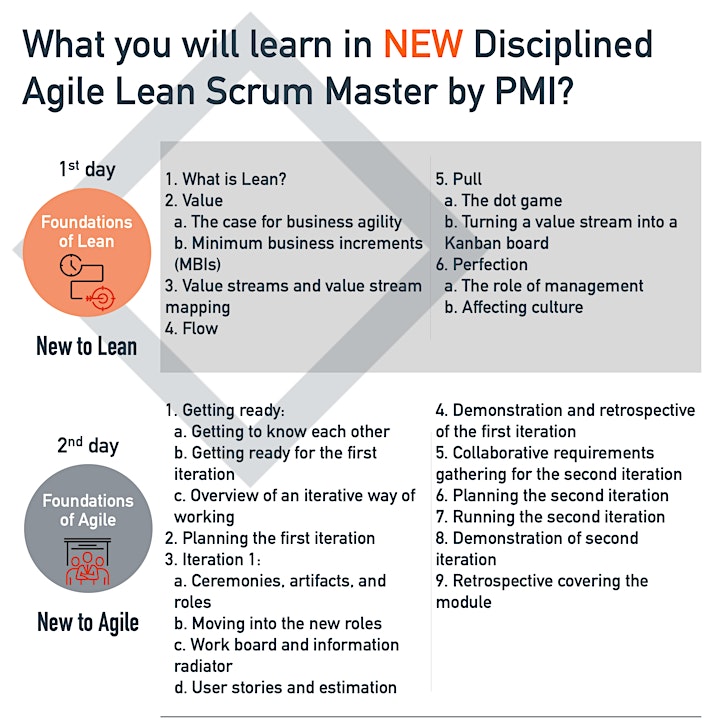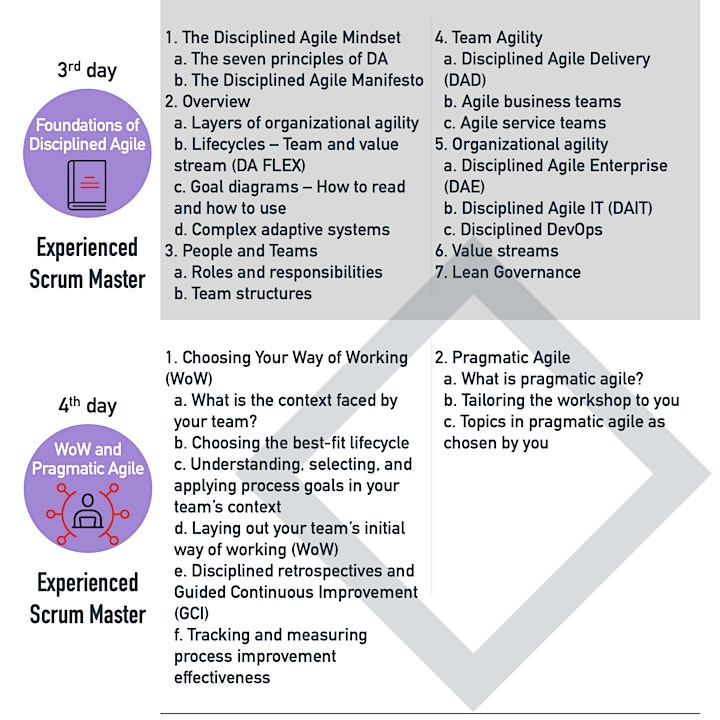 Expand your skills
As a project manager or any senior role, you strive to be more agile and help your team achieve value, faster. To succeed, consider an agile mindset, combined with coaching, pragmatic leadership and team management skills. With these tools and skills, you can work with your organization to embed the disciplined agile mindset within your culture. The new Disciplined Agile Lean Scrum Master (DALSM) training and certification provides tools and strategies to help you lead an agile team, influence people, and remove impediments. Using real-world agile strategies, you will learn how to tailor your team's Way of Working (WoW) to optimize productivity, while measuring and continuously improving.